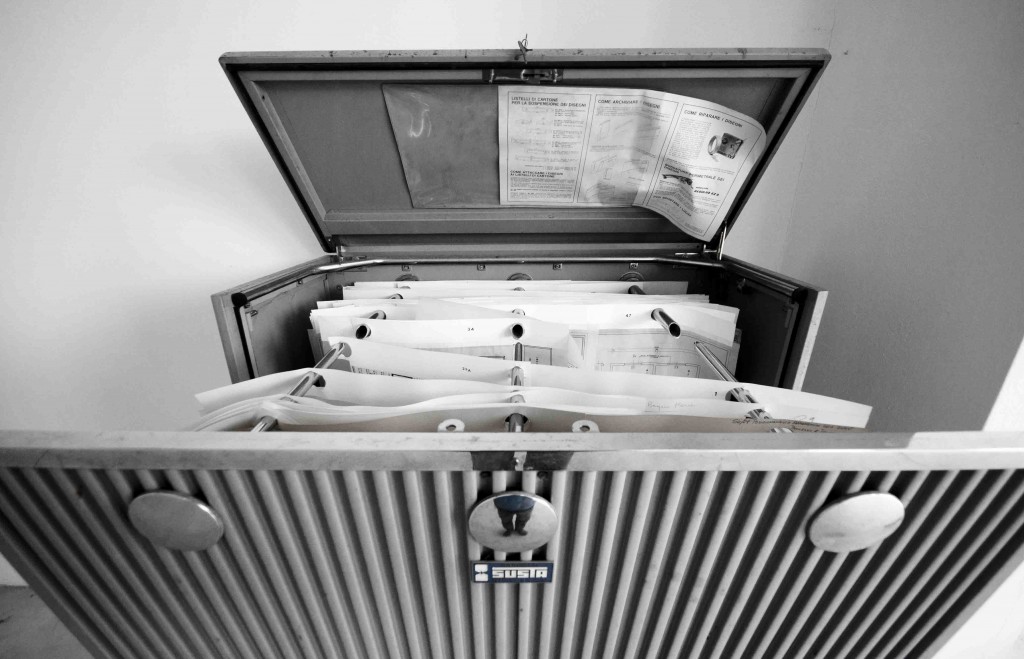 In July, the association Archim – Archivists in Movement – will be present in the Colonia (Eng.: summer camp building) of Borca, where, from July the 18th through the 24th, it will lead a week of summer school. Those who will take part in the workshop are going to organize an asset of documents recovered in the Colonia, this huge archive of the past which, every day, returns stories, memories, and all kinds of materials that, through the practices of order and creativity, are taken away from the dust and reprocessed instead.
The retrieval of the documentary asset, other than bringing back to light an archival heritage never before organized, will also involve several artists currently taking part in the residency program in Borca with Dolomiti Contemporanee: a creative order, then, and, as always, a twining of fluxes.
The objective of the summer school, thus, isn't limited to the mere archival technique, but aims instead to the creation, during the week of stay, of a professional and human network that is both stimulating and striving for improvement, in the mesmerizing cultural context of the former Eni VIllage and Progettoborca.
The scientific coordinator of the summer school is Francesco Antonion, cofounder of the Virginia Associated Studio, which mostly deals with contemporary and business archives, as well as the design and handling of documentary, management, enhancement and industrial heritage safeguard fluxes.